Custom molded rubber parts
QUALITY, CUSTOM PARTS PRODUCED TO FIT YOUR NEEDS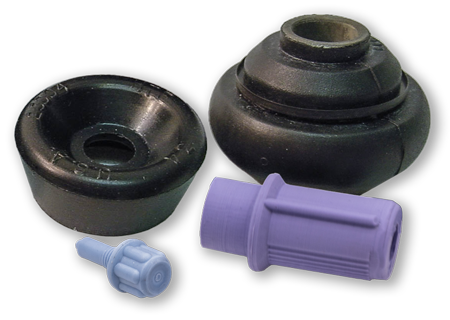 Whether you have an idea, a concept, or a fully developed design, we can work with you to get product in your hands. We utilize our in-house engineering, machining, and production departments to supply a wide array of products to many different fields each year.
CORE TECHNOLOGIES
Transfer and compression molding
Silicone, Viton, nitrile, EPDM, and others
High heat material options
Bonding capabilities (metal, magnets, nylon, hardware, etc.)
Grommets, o-rings, bushings, caps, plugs
Domestic and overseas options available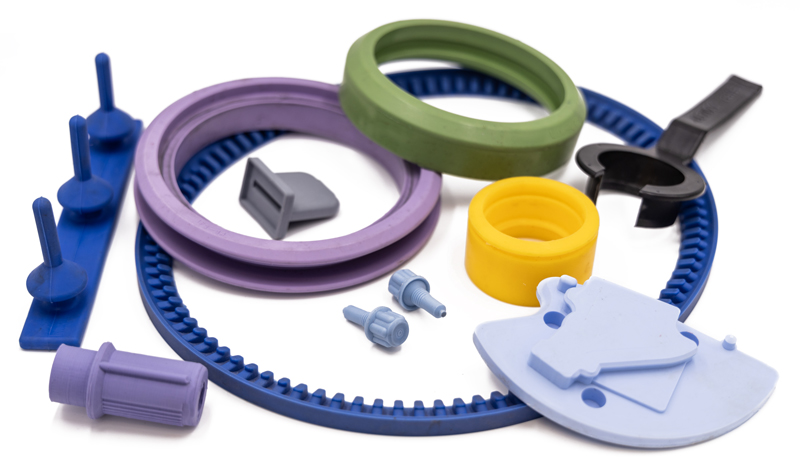 The Benefits of Rubber Molding.
Rubber molding is an incredibly versatile manufacturing process that offers a variety of benefits. Unlike other methods such as rubber extrusion, it allows for the creation of complex shapes and parts and can use a wide range of rubber-based materials to produce items with desirable properties. From custom mold making and industrial roller manufacturing machinery to gaskets, grommets, seals, and parts in medical equipment, housewares, consumer appliances and more, rubber molding is widely used across various industries due to its adaptability and reliability.
Our rubber molding process is particularly effective for mass-producing custom products, thanks to its speed and efficiency. This ensures that our clients can receive high-quality, customized products quickly, with minimal delays or errors. Whether you need small or large volumes, our rubber molding process has you covered, allowing us to provide you with precisely the products you need, when you need them. With its broad range of applications and ease of use, rubber molding is an ideal choice for anyone looking to produce high-quality, customized products.